Vacuum Press Machines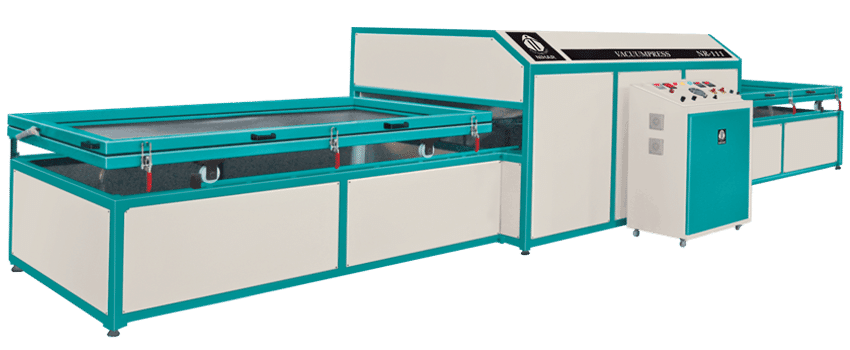 Nihar Industries is a leading vacuum Press machines manufacturer that can offer robust and reliable performance for many years. The Vacuum Press machine units developed by Nihar Industries are notable for their superior structural design that helps to save energy and offers greater output every time. It also comes with additional features such as automatic vacuum control and multiple working table arrangements.
User friendly and rather easy to operate, these Vacuum Press machines can work greatly to enhance the production rates, thereby coming up with more number of finished goods within the same time. The centralized control and display system that comes with these machines offer greater options for the users to customize their functioning. The heating for the vacuum press machines can be achieved through electric heaters or infrared bulbs. They also come with single and double working tables that can speed up the process of production.
Applications of Woodworking Vacuum Press Machines
The vacuum membrane press Machines that are designed and developed by Nihar Industries are truly some of the best in the industry. These units come with a broad range of features that allow users to carefully control the outcome of the pressing sessions.
Membrane Doors
Membrane Kitchen Shutters
Membrane Shutters
PVC Embosing Sheets