Stone CNC Router Machines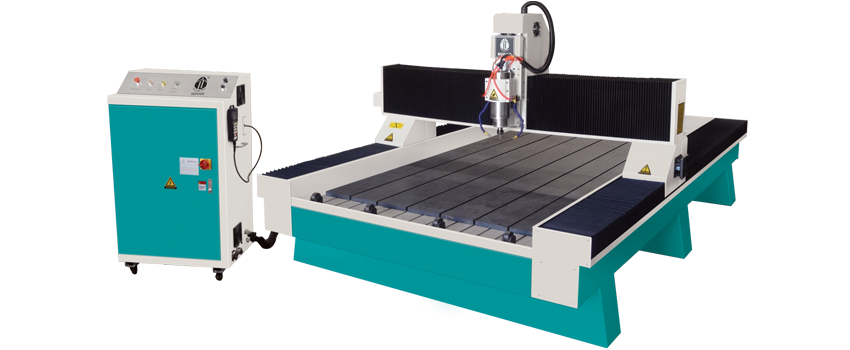 The Stone CNC Router machine is comprised of a thick steel seamless structure and is notable for its heavy loading lathe physical body. It is further processed by vibration stress relief or VSR and high temperature tempering that helps in reducing the residual stress. Such treatments help to make sure that this machine comes with great stability. It prevents any kind of deformities to be caused while in operation.
Nihar Industries is a leading manufacturer of Stone CNC Router Machines that can be used for working on different types of stones such as granite, marble and artificial stones. They can also offer reliable performance while working on light materials like brass, aluminum and copper as well as wood, MDF, plastic, PVC, HDF, acrylic and aluminum composite panels. The high end structure of the machine is perfectly suitable for carrying out heavy duty processing needs.
Applications of Stone CNC Router Machines
With the well designed Stone CNC Machines components created by Nihar Industries, users can expect a flawless output each and every time. No matter the material for which they are used, these machines can deliver highly precise processing results.
Stone Carving
3D Engraving