Roller Press Machines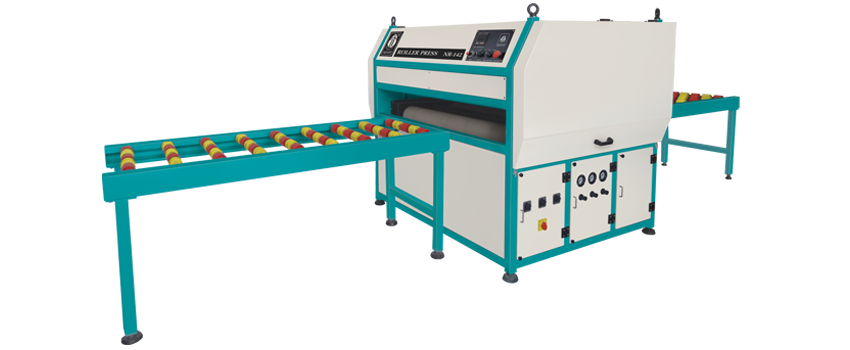 Nihar Industries is the proud manufacturer of highly efficient roller press machines that can be used to create perfect laminate boards before they can be used for given projects. The machines are all equipped with hard rubber rollers that can carry the boards as they are treated within the machine. Each of the laminates go through three stage pressing and two stage heating that helps to make sure that perfect bonding is achieved between the laminate and the board.
The roller press machines are fitted with a number of useful features that allow users to get the most out of these devices. For instance, these machines offer variable frequency drive that can be used to adjust to the different speeds of the roller. There is also a digital temperature controller that can be used to increase or decrease the temperature as per the need.
| Description | NR – 142 (6R) | NR – 142 (4R) |
| --- | --- | --- |
| Board Width (Max.) | 1250mm | 1250mm |
| Board Thickness (Max.) | 75mm | 75mm |
| Heating Power Required | 7.5 kW | 3.75 kW |
| Drive Motor | 1 HP | 1 HP |
| Electrical Connection Req. | 3Ø,50Hz | 3Ø,50Hz |
| Air Pressure Required | 5-7Kg | 5-7Kg |
*Specifications are subjected to change without notice.
Hard rubber roller
Three stage pressing two stage heating to ensure perfect bonding of laminate to board
Variable frequency drive to adjust different speed of roller
Digital temperature controller
Applications of Roller Press Machines
The laminate boards that can be designed with the help of these Roller Press Machines stand out for their smooth feel. Moreover, the multiple-stage pressing process always helps to produce the more reliable end results.
Laminate Doors
Laminate Pressing