CNC Wood Turning Lathe Machines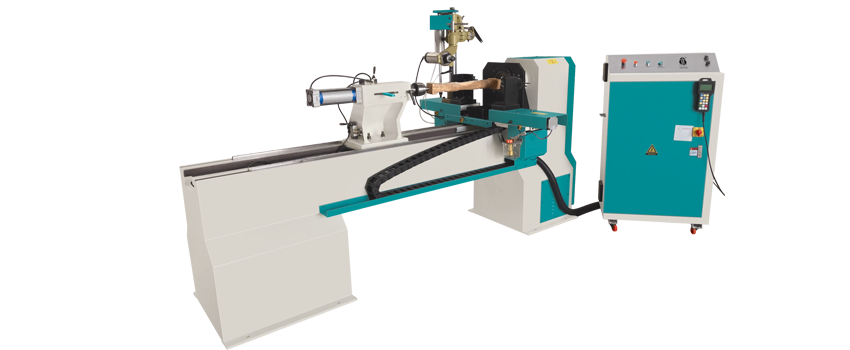 Nihar Industries is one of India's leading designers and manufacturers of top end CNC Wood Turning Lathe machines. These machines are aptly designed to aid in accurate engraving and easy operation. The optimum performance levels offered by these machines together with superior functioning and longer lifespan make them ideal for any kind of wooden furniture manufacturing project. Due to this reason, these CNC Wood Turning Lathe machines are extensively used in furniture stores, stone quarries and foam industries.
The machines feature thick-walled seamlessly welded steel lathe bed that is exposed to vibration aging for making it stress and vibration free. Dust-free sandblasting technology is used for its surface treatment which helps to eliminate internal stress rigidity. This makes the machines perfectly strong, durable and ideal for long-term use without any signs of deformation. The machines can be used extensively for wood turning as well as wooden cylinder engraving functions for creating stair railing and table legs, Wooden Handles suitable to Farming and Gardening Tools.
Applications of CNC Wood Turning Lathe
The Wood Turning Lathe Machines designed and developed by Nihar Industries can pack a powerful performance for various types of engraving processes. For this reason, they are heavily preferred while carrying out wood turning works.
Wood Turning
Wood Milling
Cylindrical Carving