Silicon Sheet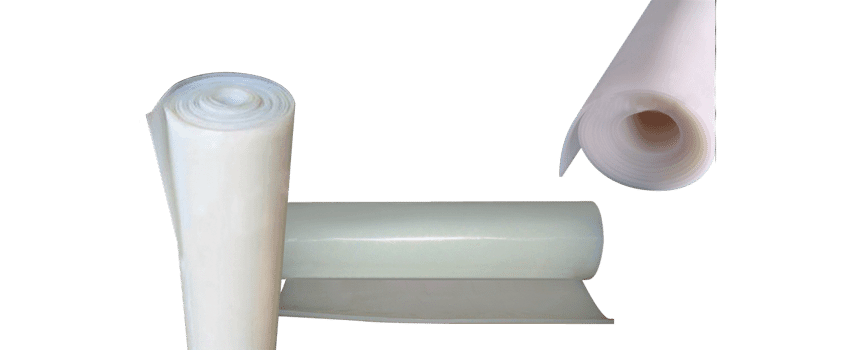 Nihar Industries offers fine quality silicon sheets that can be used for a number of important applications. For instance, they can be used for membrane door production, high temperature sealing applications, pharmaceutical machineries and packaging machineries. These silicon sheets can also be used for various other types of machineries as well as medical and food equipments. Such factors make these sheets extremely useful.
These sheets have a natural power to hold vacuum which is why they are used extensively for producing top quality membrane doors. The materials that are used for producing these silicon sheets are completely non toxic and therefore they produce no harmful effects. Available in various widths such as 1200 mm, 1400 mm and 1500 mm, they have an average thickness of 2 mm. The silicon sheets can withstand temperatures up to 250 degree Celsius.
| | |
| --- | --- |
| Width | Thickness |
| 1200mm | 2mm |
| 1400mm | 2mm |
| 1500mm | 2mm |
*Specifications are subjected to change without notice.
Used for holding vacuum to produce high quality Membrane Door
Suitable for Temp upto 250 Deg C
Non toxic and No Harmful Effect
Membrane Door Production
High Temperature Sealing Application
Food and Medical Equipments and Machineries
Pharmaceutical Machineries
Packaging Machineries
Applications of Silicon Sheet
The silicon sheets created by Nihar Industries are suitable for a wide range of functions and uses. They are also tested to ensure optimum performance.