Laser Engraving Machine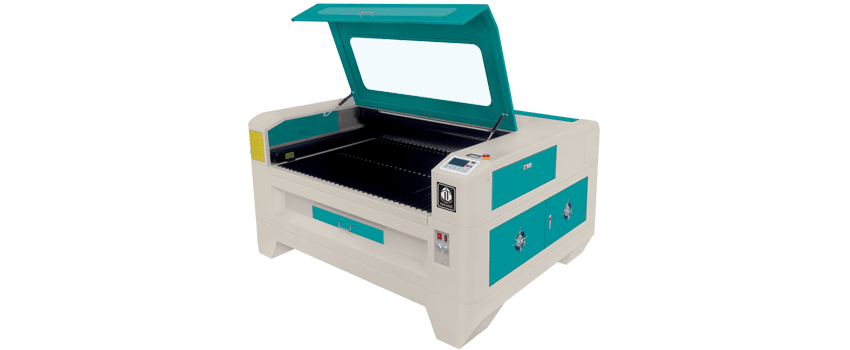 At Nihar Industries, special attention is given to the designing and manufacturing of top end laser engraving machines that come with a user friendly working table design and the ability to process long sized materials. The machines can be used for working with Acrylic, Wooden Planks (light planks), double-color boards, bamboo wares, leathers, paper, shell, ABS boards, coconut shells and lamp shades.
With a working area of 1300 mm x 900 mm, these laser engraving machines can process a wide range of long sized materials and produce great results. The laser tube power that comes with these machines is around 100 W and the total power used is 1500 W, which ensures a powerful performance each and every time. The machine can deliver highly precise processing results which makes it extremely useful.
| Description | NR – 135 |
| --- | --- |
| Working Area | 1300mm x 900mm |
| Speed | 0-60 m/min |
| Speed Controlling | 1-100% with Interrupted |
| Cooling Mode | Water Cooling |
| Resolution | 0.025mm |
| Smallest Character Engraving | English 1mm |
| Accuracy of Repositioning | ±0.01mm |
| Voltage | AC 220V, 5A, 50Hz |
| Total Power | 1500W |
| Supported Graphic Format | BMP PLT DST AI DXF |
| Drive Mode | Stepper Motor |
| Laser Tube Power | 100W |
| Operating Temperature | 0 Deg C to 45 Deg C |
| Operating Humidity | 5% to 95% |
*Specifications are subjected to change without notice.
Special working table design
Moving up-down worktable
Can well process thick materials. Enough space for the materials.
can process long materials
Special design of the front door
Acrylic, Painted Metal , Organic Glass , Wood Planks(light planks) , bamboo ware , double-color boards , paper, leather, shells, coconut shells, ABS boards , lamp shade, Etc…
Applications of laser Engraving Machine
The Laser Engraving Machines designed and created by Nihar Industries can deliver effective engraving results with smooth finishes. This makes it highly suitable for a broad range of items that can be worked with the maximum precision.
Laser Cutting
Paper Cutting
MDF Cutting
Acralic Cutting