Dust Collector Machines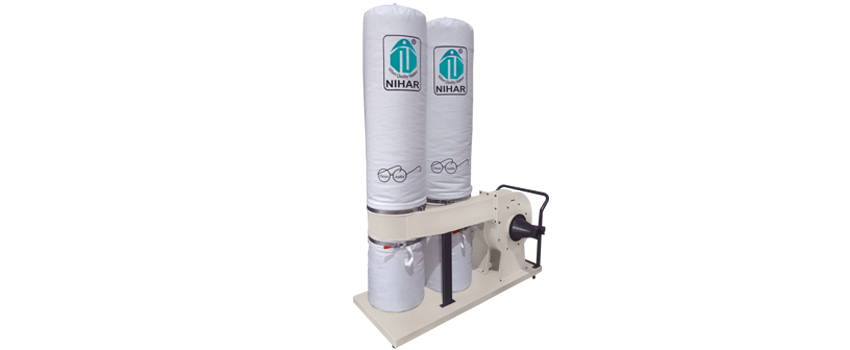 Nihar Industries proudly presents a range of woodworking dust collector machines that come with robust design and great suction capacity. These machines feature dynamically balanced impellers that guarantee top performance at all times. The machines are also fitted with wheels that aid in their easy movement. The machines can be easily used for removing saw dust that are generated in an area of wood working.
Being very user friendly, these machines can be operated smoothly by all people regardless of much technical proficiency. The machines can remove dust from large areas within a very short time and pave the way for further working. This makes them perfectly suitable for large industrial areas as well as carpenter shops and showrooms where working amidst a lot of saw dust is a rather common occurrence.
Applications of Online Dust Collector Machines
With the Dust Collector Machines offered by Nihar Industries, it is possible to enjoy superior suction capacity that helps to keep the working floor clean at all times. This makes the Dust Collector Machines perfect for various working environments.
Dust Collecting
Online Dust Collecting