CNC Router Machine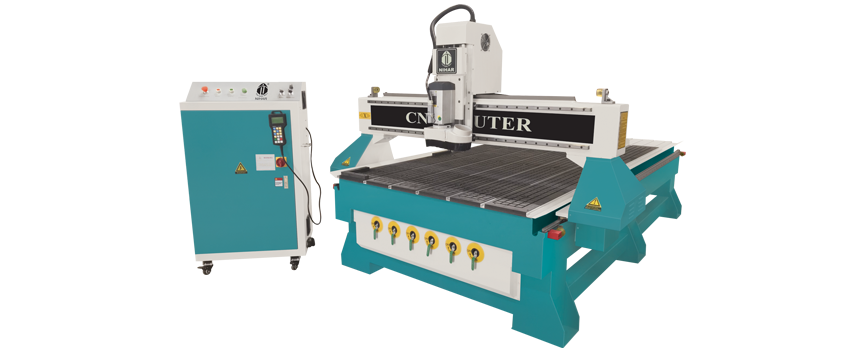 At Nihar Industries, special CNC router machines or Computer Numerical Control router machines are designed and developed that comes with a wide range of exciting features to perform complex tasks. These machines stand out for their whole steel body structures and Taiwan Linear Square orbits. The CNC router machines also come with a gear rack for the X Y axis as well as a German Ball Screw meant for the Z axis.
The High Speed and powerful Servo motor guarantees top notch performance each and every time. Additional features include auto oiling facilities and a perfectly aligning system. The advanced NK 105 and NC Studio control system that is fitted to these CNC router machines offer enhanced flexibility to the users when they are looking to get most out of these devices. The machines also come with highly effective dust collecting arrangements.
Applications of CNC Router Machine
The CNC router machines produced by Nihar Industries can produce seamless wood working experience each and every time. It is for this reason that these devices are extensively used for different kinds of major and minor projects.
Membrane Doors
Wood Carving
3D Engraving